Here are the 10 reasons we think you'll love FETCH. But we're a tad biased.
10) Interactive: FETCH was designed to make the most of touch screens. There are Easter Eggs to find in every scene, where a mere tap of your finger will make something come to life. Find some bubble wrap in a box? Pop all the bubbles. Heck, we'd buy the game even if this were the extent of its gameplay. (#OCDconfession)
9) Collectibles: Find 42 dog tags for unbelievably awesome dogs. These dogs are the real world best friends of the developers and their friends.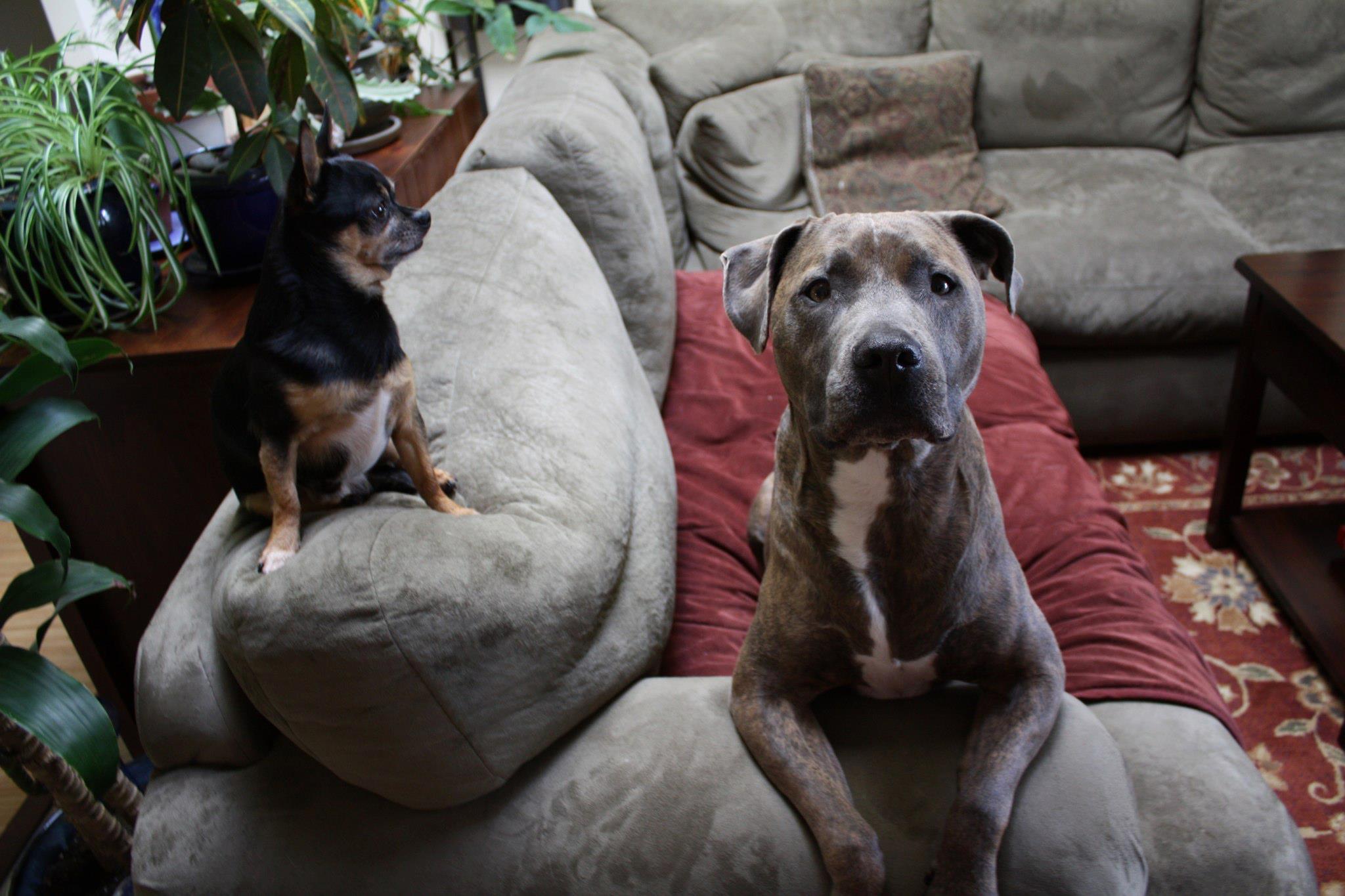 8) Achievements: Earn 50 achievements with hilarious names, like "That's a Wrap", for the aforementioned bubble wrap popping session, and "Turd Place" (you'll have to find that one out for yourself). Your achievements will be logged in Game Center.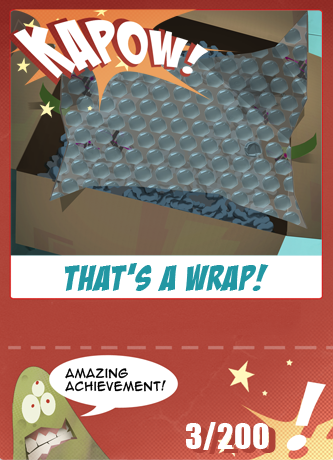 7) Competition. Show the world just how good you are in six different Game Center leader boards.
6) Arcades: As you explore the world of FETCH, you'll encounter a variety of old school arcade games. Each one is unique and they get progressively more challenging.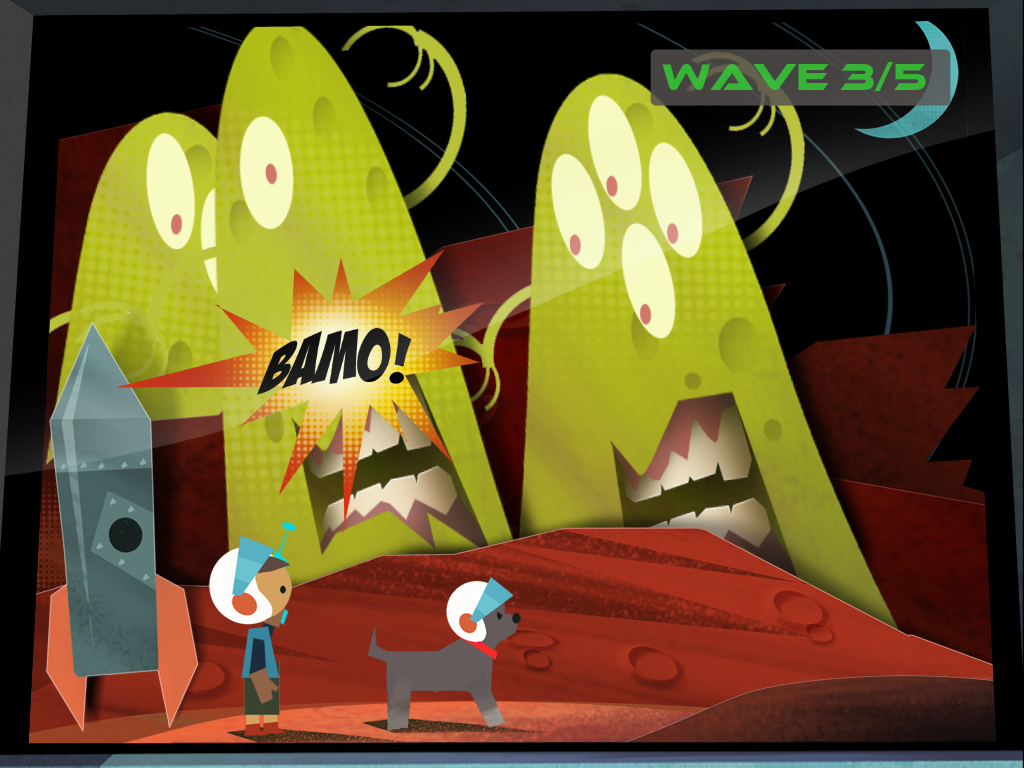 5) Adventure: It's probably been a while since you've played a good adventure title, especially on a mobile device. The FETCH world will send you on a wild ride, from city streets, to skull islands, and even to space!
4) Sound: Don't settle for the same SFX and music looping over and over like you find in most mobile games. FETCH has a rich and diverse music catalog. And the SFX are hilarious and addicting.
3) Dogs: The first domesticated animals; some would argue that they actually domesticated us; dogs hold a special place in our hearts. FETCH was developed as a tribute to the relationship we have with our pets.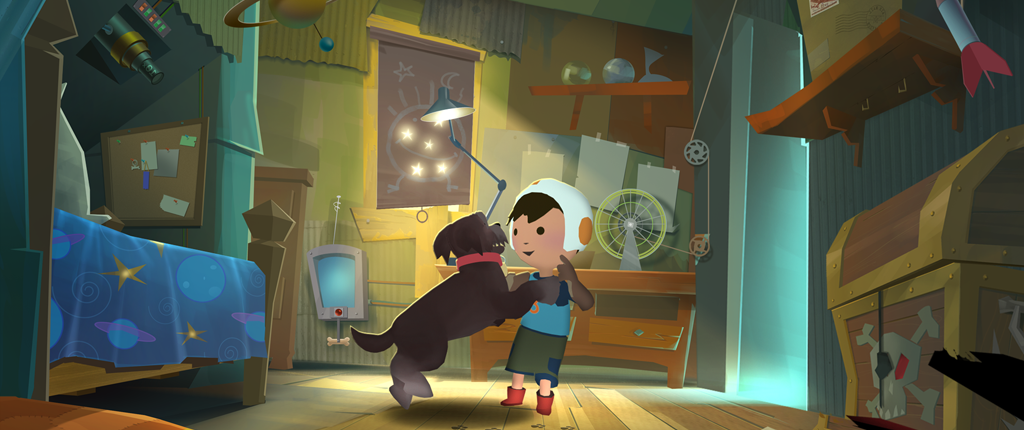 2) Art: The first thing that anyone says when they play FETCH is, "It's so pretty!" The art style is what we'd call Retro-Futuristic. It is a fun mash-up between what the 1950s thought we'd be experiencing and the realities of today. Many have described the game as a "living cartoon" or an interactive movie. It's pure eye candy, screen after screen.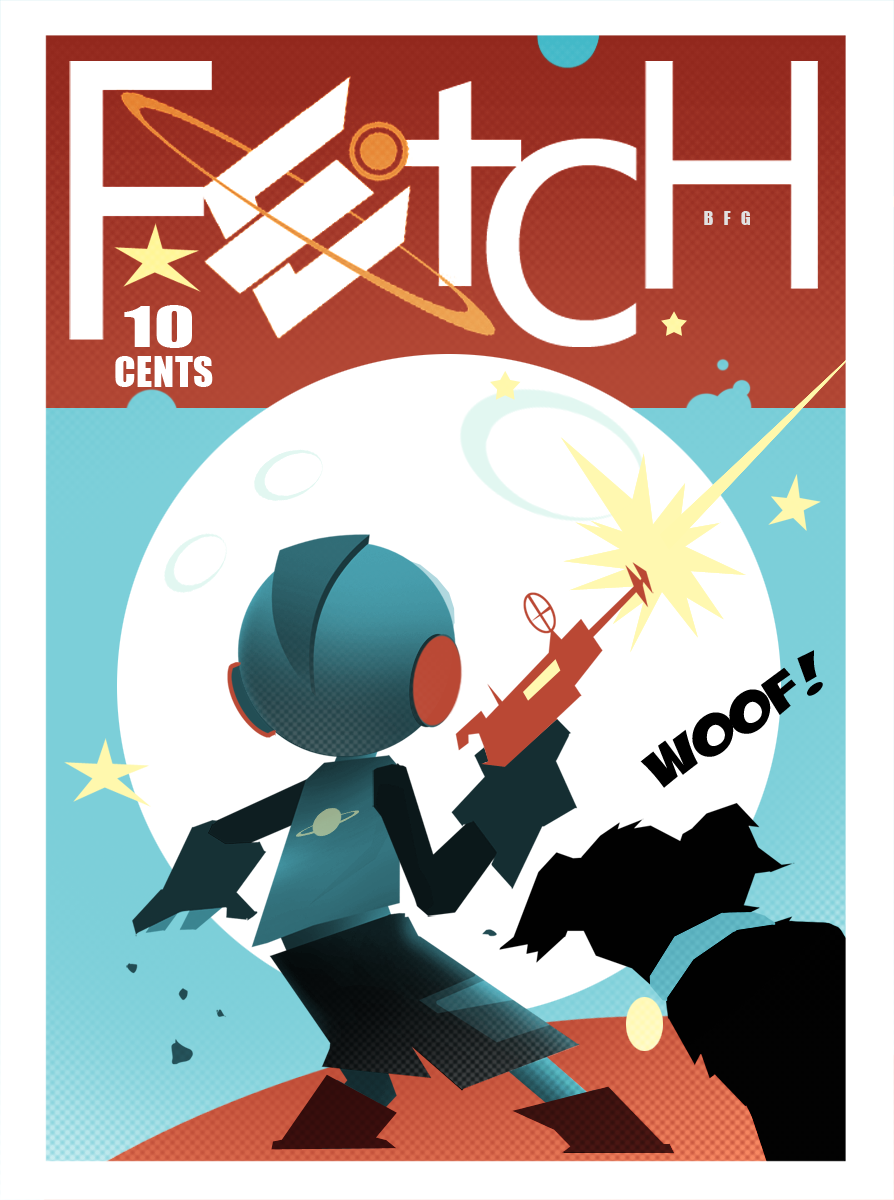 1) Story: Ultimately FETCH is the magical and, at times, heartrending story of a boy and his dog. FETCH's storyline and simple touch game mechanics bring broad appeal to a wide audience of kids and adults. The storyline is sweet without being saccharine and has just the right amount of cheeky, well-intentioned humor that will bring smiles gamers of all ages.
Classic adventure meets arcade in this visually brilliant, fully interactive experience! Enough said.